The Backstory
Ⓟ 2013
Performance Records
  #Prcd-049  
Time:
69:22
THE MUSIC
~Chronicling the life of musician Roger Wayne Parr~
1.  Foresight/Eyes of a Child  5:57
2. Second Son  5:37
3. War Movie    5:08
4. Pick It Out    4:21
5. Hands/Red Brown 7:21
6. Inside Out 3:21
7. Up Here!  7:00
8. Sister 4:41
9. I Wish I Knew Then (What I Know Now) 5:21
10.  Ran Into You 4:59
11. No Rebound Girl 4:15
12. Great  2 B. Goode 5:23
13. Eyes Of a Man/Hindsight 5:58
All selections: Music Roger Wayne Parr -Led Pekker Music, BMI ≈&≈ Lyrics Joe Coco - Luminarios / Click Lotta Music, BMI / Performance Company

Editorial Copy and Photography: Arielle Grace Harrison / Arielle Grace Photography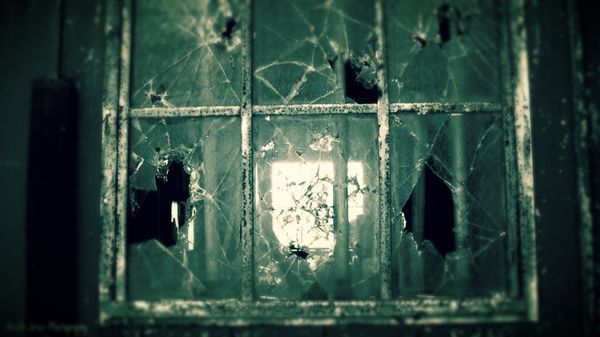 Photo: Arielle Grace Harrison -Mosaic Heart- © May 2012
  Photo Process: Arielle Grace Photography



THE SONGS


"Through the eyes of a child, nothing is the same,
But with the eyes of a man, nothing seems to change.
And what kind of a man, might I have been, with a daughter or a son?
Through the eyes of a child, nothing could ever stop me,
But with the eyes of man, what is it I can't see? What is it I can't see?"
-Foresight/Eyes of a Child-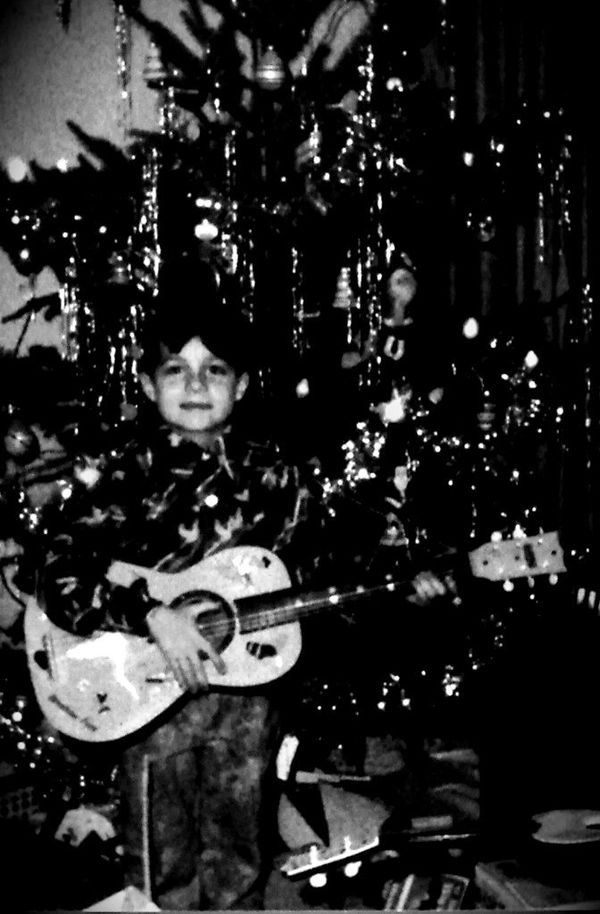 Photo: Courtesy of Roger Wayne Parr
Photo Process: Arielle Grace Photography
FORESIGHT/EYES OF A CHILD
is HINDSIGHT's introductory song.  In this song, Roger asks all of the critical universal questions of an individual who reaches a certain age, or a roadblock in their life.  Accompanied by Joe Coco's growling, crystal-cut vocals, FORESIGHT/EYES OF A CHILD stands alone, but as an integral part of the CD, it functions to pave a way to the other chapters of Roger's life.  Sometimes, it is often the "first" words that are most difficult to write; HINDSIGHT is merely an example of this.  It is an example of a musician who has had success, but with an overall tone of difficulties.  Roger connects with all of the choices that an individual is presented with: having children, or giving up a life of parenthood to follow the stars of your first love, which is music, and what one must forsake to become successful.  There are underlying themes of perspective (that one thing might not be the same for another person) much in part to Joe Coco's multilayered lyrics.  FORESIGHT/EYES OF A CHILD presents challenges such as these, while still maintaining the idea that SUCCESS is not as simple as a connect-the-dots, "ABC" formula.


"Runnin' through the alley, runnin' into town,
Running'cross the tracks, where I can't be found,
Feel the rhythm find the beat, singing to the stars,
And that trainwreck, inside my heart."
-Second Son-
SECOND SON is a hard-rock/southern-rock fusion that chronicles Roger's younger days as a "wild child."  It is a steely, dark anthem, running parallel to Roger's accomplishments, proving that even the most disadvantaged of individuals can rise to great heights, regardless of the circumstances.  When his life structure was falling in around him, Roger cleaved to the music which became his talent.  More than that, learning the intricacies of music, from drum charts to specific rhythms has shown Roger that there are greater intricacies, especially the beat of the human heart.  In this anthem, Coco's lyrics mesh perfectly with the real-life counterpart, giving a distinct rhythm to the lasting pain of family issues and the gaping abyss of abandonment that one feels when parents cannot show their son or daughter the love that they deserve.
"A bad movie, year after year,
Is it a war in my head, or success I fear?
When will this movie come to an end, is it war out there?
Then why am I here?"
-War Movie-
WAR MOVIE establishes the uneasy feeling of Roger's school days, with acute observation.  In WAR MOVIE Roger likens his days at school to a war film.  He questions reality "year after year"--in a seemingly senseless vacuum.  WAR MOVIE allows us, as listeners, to view the world differently, for nothing reflects our reality more so than a movie.


"It's like I played these a long time ago,
I swear it, I know, yes, I know,
When I'm in this seat, got my hands on these sticks,
They play me, pick it out, kick it in, pick it out, I kick it in."
-Pick It Out-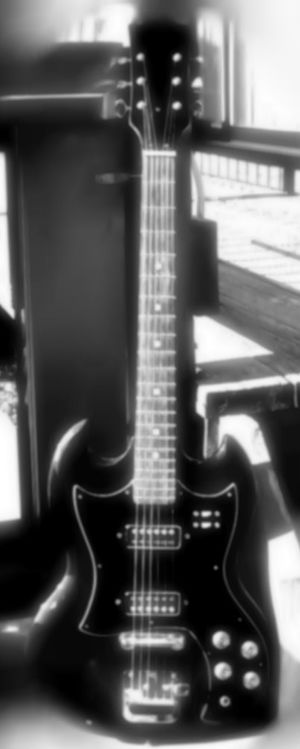 Photo:
Courtesy of Roger Wayne Parr
Photo Process:
Arielle Grace Photography
From WAR MOVIE to PICK IT OUT, we transition to a more easy-going, free-flowing song.  PICK IT OUT is a song reflective of Roger's talents with both his drums and guitar. The drums and the guitar are Roger's first loves, so wouldn't it make sense to have a song dedicated to them on the album?  Where other musicians don't want to cover a song because of complexity, Roger shines.  This is a song about dedication to something one loves that is sometimes greater than oneself, with an extremely catchy melody.
"Now it's amazing what you wish for, sometimes it comes true,
I got free tuition to another school, they said, I got hands like they never seen before,
Their words, they haunt me, "Try, try again next year."
They said I got hands, like they've never seen before."
-Hands/Red Brown- 
HANDS/RED BROWN tells the tale of Roger's two college auditions.  The first was for a local, well-respected school with a stellar music program, and the second for a lesser-known school in another state.  Roger's audition for the local school became the worst day of his life, because he was belittled and verbally degraded by the audition judges.  For Roger, their harsh words set in motion an internal struggle--one of self-doubt in his ability, and furthermore, the only way to break through in the music world is to go to extremes, both of which he still deals with today.  HANDS/RED BROWN shows that some individuals who call themselves "educators" are anything but.  The second audition was the polar opposite of the first - he was given the opportunity to show his talents in a comfortable, nurturing environment.  And hence, Roger was given a scholarship to the second school.  Unfortunately, this award wasn't enough to undo the damage that he suffered at the first audition.  Because of this treatment, Roger suffers from issues of self-worth, knowing that what had happened to him was unjust and unfair.  Where HANDS tells the tale, RED BROWN showcases Roger's talents in arrangement, rhythm, musicianship, timing, and his overall percussion versatility.
"I spent my whole life lookin',
For just the right players, the right chemistry,
That makes a great band, seven nights a week,
Seven hours a day, this ain't seven, come eleven, it's all work, and hard play,
You only play it when you know it, and when you don't think about it."
-Inside Out-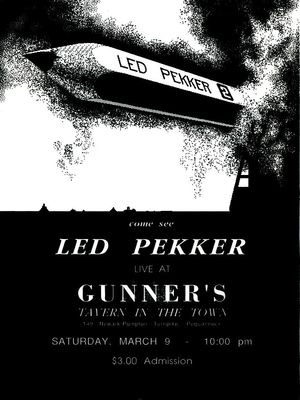 Photo:
Courtesy of Roger Wayne Parr
INSIDE OUT is about Roger's struggles when attempting to find the perfect combination of musicians to create a band.  The song explores the drive to play music, as well as to create something larger than oneself, mixed in with the hard work and dedication it takes to become a musician who stands in the public eye, and all of the responsibilities and fame that comes with going "public."
"I'm up here!  Walking all day out in the woods,
Up on the cliffs, and out on the lake,
The Buttonwoods call, they sing to me, I can hear everything,
I can hear music in my head, music I'm certain the birds have read."
-Up Here!- 
The song UP HERE! chronicles Roger's loss of his best friend, the circumstances that led up to it, and the feeling of loneliness afterward.  Since then, Roger has tried to reach out to this friend, but it only proves that sometimes you "cannot go home again."  Stylistically,
UP HERE! is a slower song, which differentiates it from the rest of the album.
"On Echo Lake, I saw you walking,
As sure as I am me,
You were always as strong as the silent moose,
Now where can you be?  How could a simple sickness, bring you down?"
-Sister-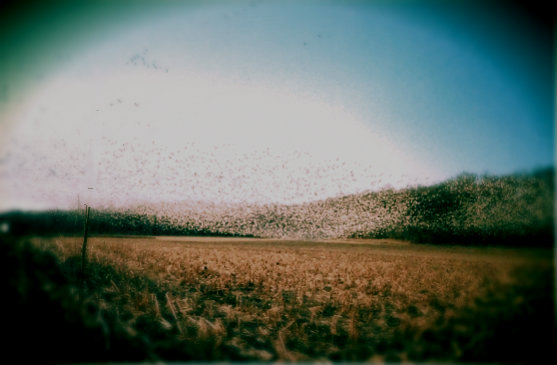 Photo: Courtesy of Joe Coco
Editing Process: Arielle Grace Photography

The song SISTER is Roger's apology to his sister, who passed away many years ago from an extremely rare disease.  The haunting lyrics and rhythm combine to create a song that is entirely new, with some touches of the past.  Roger's sister's passing has left an indelible mark on Roger, who was unable to comfort her during her darkest hours, and now he must come to the realization that he still has not dealt with her passing; he has merely locked away all of those feelings in a closet to be dealt with at a later time.  SISTER celebrates the "life that could have been"--but also, it functions as a reminder to keep the past close as we embark into the unknown future.   


"But that ain't worth nothin', if there ain't love,
Sometimes, a touch just ain't enough,
I can't believe you left me, after all the times,
You said you wanted us, and other guys."
-I Wish I Knew Then (What I Know Now)-

  People come into our lives for a reason, a season, or a lifetime, but when relationships go on well past their sell-by-date, they rarely end peacefully.  I WISH I KNEW THEN (WHAT I KNOW NOW) steps us through this spiraling period of the demise of his long term, tumultuous relationship from Roger's viewpoint.  From remembering the good times, to his ex-girlfriend keying his brand-new car in a fit of juvenile rage, listeners are able to see the universal impact that love has on us all. 


"I used to line up all my toys by color by shape,
They had to be straight, I used to size up all my women,
By the look on their face, never a curve out of place,
Till I ran into you."
-Ran Into You-

RAN INTO YOU is a warm, upbeat song, because every great album needs just one.  The focus of the song is Roger's recognizing and dealing with his Obsessive Compulsive Disorder.  Joe Coco wrote the lyrics as if Roger's OCD is less of a disease, and more like a person.  This notion helps those coping with any disease, as well as gives the disease a human face, which Roger has done.  When his OCD was given a human face, Roger was more able to cope with it, and it was as if he "ran into" someone who he has known for a long time--this made it easier for Roger to deal with.  RAN INTO YOU is about overcoming the obstacles, such as OCD, that make us who we are at the end of the day, side-by-side with the people who love us most.  This song can be said to be the "soul mate" song--or two completely different halves converging together to make one.   


"Yeah, you was part gorgeous and smart,
A little bit Goth, and a little bit tart,
And if it wasn't for where I parked,
We'd probably still be in the dark."
-No Rebound Girl-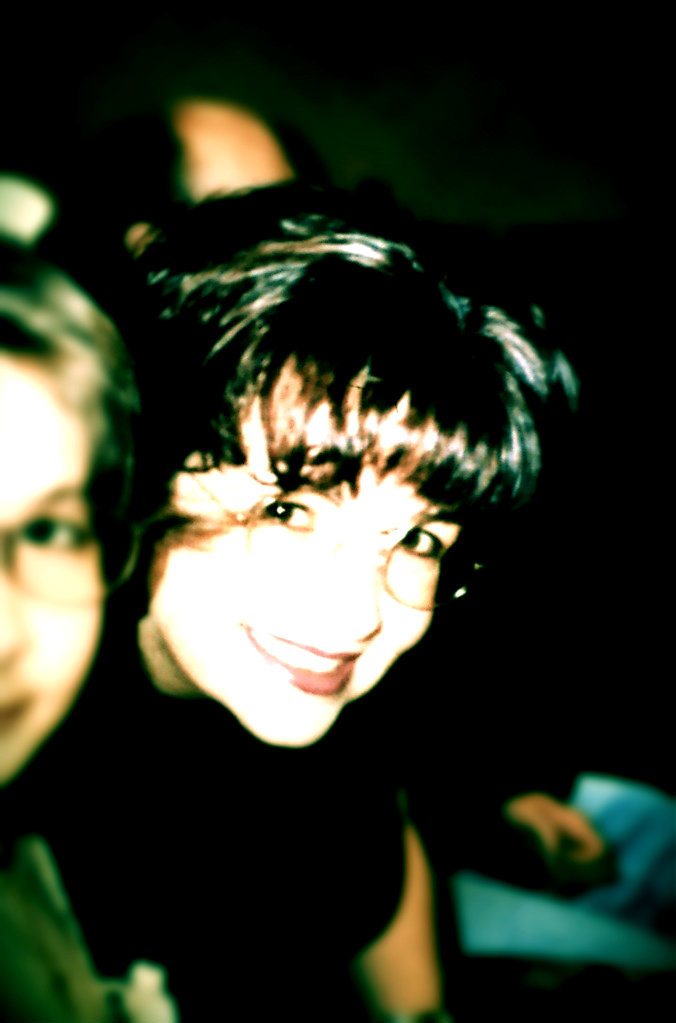 Photo:
Courtesy of Roger Wayne Parr
Editing Process:
Arielle Grace Photography
NO REBOUND GIRL is about Roger's first true love-- his wife.  Throughout the song, we learn about Roger's "mistakes" on the dating scene, albeit, "mistakes" that seemed to him like mistakes at the time, but which ultimately landed him with the love of his life. 
"'Cause timing and luck, plays a much bigger part,
That's what I found out, that you, don't have to be great, to be good,
I ain't gonna be that guy, with his head in the sand, all the time,
And, I, ain't too big to see, that the dues you pay, don't guarantee, a thing."
-Great 2 B. Goode-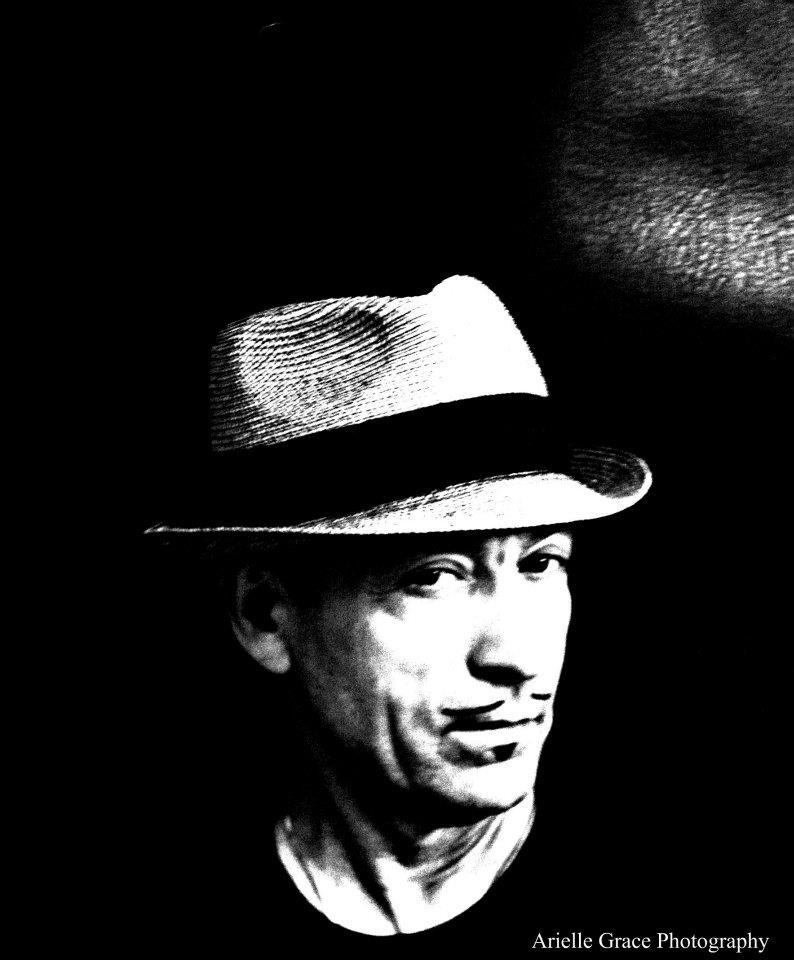 Photo: Arielle Grace Photography -Coco, Salvador Dali- © April 2011
GREAT 2 B. GOODE is about fame, the object of a musician's work--with a comical turn of Joe Coco, who provides his version of "rap" lyrics on a hard rock album.  The result speaks to the heart of anyone, whether they are a musician, a writer, or an average Joe.  GREAT 2 B. GOODE is, overall, a song that contradicts a musician's philosphy that it doesn't take GREATNESS to be GOODE at what you do, whatever that may be.  Sometimes, though, all that it takes is being GOODE at what you do to be GREAT.
"What kind of a man, makes love to a guitar,
And can't keep a woman? What kind of a man,
Fights his way out of a war, with only a drum?
What kind of a man fears his father?  Can't find the words, to say how he feels?"
-Eyes of a Man/Hindsight-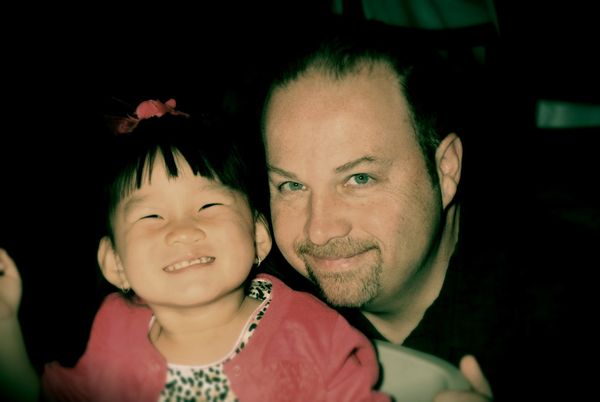 At last, we reach the final song on HINDSIGHT - EYES OF A MAN/HINDSIGHT.  This song is just as introspective as the first song on the CD.  This last song hammers home the fact that all musicians, all people in the world, must come to terms with the choices that decide our respective fates, regardless of failures and successes.
Editing/Editorial Copy:
Arielle Grace Harrison / Arielle Grace Photography