"I hear the sounds and the words, like a punch and a curse,
And it's the kind of man, I've become,
I speak better with a guitar, I get heard with a drum."
-Eyes of a Man-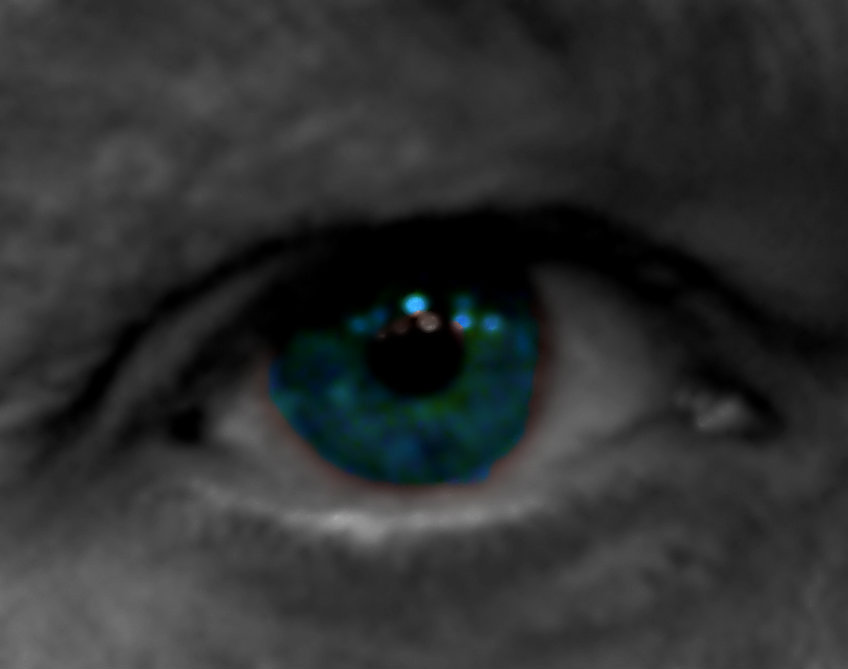 -Electrocution-
Photo:
Courtesy of Roger Wayne Parr
Editing Process:
Arielle Grace Photography
CLUTCH \ˈkləch\ - adj. - the ability to perform at a very high level during extremely difficult and stressful situations.
Whether it is a seamless last minute fill-in drumming gig with a local cover band or coming up with just the right guitar or bass line for a client's song, no better word could be used to describe Roger when it relates to music.

Originally from Glen Ridge, Roger's parents moved their family to the musically-rich Morris 
County suburb of Pequannock, New Jersey when he was 9 (Fountains of Wayne, Dramarama, and Robert Matarazzo all came from this neighborhood).  Although today he is considered by most to be a drummer/percussionist extraordinaire, his very first instrument was a Global SG electric guitar he received for Christmas when he was 10.  R
oger's introduction to music started in 1980 when his father, a former drummer himself, brought his late 50's Slingerland Sound Kings down from the attic and gave him a quick 5-minute drum lesson.  With no formal training Roger learned to play by watching the drummers on MTV and saw what and how the drummers played.   After Roger had been playing for a while he took a few music lessons from a local trumpet player to learn how to read music. Although these weren't "drum lessons", learning how to read music became an extremely valuable asset in the years to come. During his early to mid-teens Roger became involved in his High School Marching Band, the
Pequannock Township Golden Panthers
, where the directors quickly recognized his talents. In fact, they utilized him as a student instructor while he was still in high school
(He returned to his alma mater several years after he graduated at the director's request to become their official High School Marching Band Percussion Instructor)
. Roger's first professional paying gig was during his senior year of high school, when, as the word of his talents began to spread around the area, he was hired by a local professional theater company to play drums for an off-Broadway production of
"They're Playing Our
Song"
. It was also during his senior year of high school that he was awarded a
 music scholarship
to
Shepherd University
 (The most haunted college in America) in West Virginia.
Performing in bands throughout college and beyond, it wasn't until Roger formed the supergroup 
Led Pekker with fellow virtuosos Jason Willever (guitar) and Vance Joy (bass) that he found his niche and really began to excel.  What set Led Pekker apart was that they played clear, note-for-note renditions of songs that were extremely difficult to perform and most cover bands simply weren't talented enough to handle.  One of Led Pekker's classic covers and a favorite of Roger's was "La Villa Strangiato" by Rush, although they also covered "Foreplay/Long Time" by Boston.  Unique to Led Pekker was their comical side, which became copied by many soon-to-be famous Jersey cover bands.  Led Pekker also covered such upbeat-edged songs as "Funky Cold Medina" by Tone Loc, "Whip It" by Devo, and "Do You Think I'm Sexy" by
Rod Stewart.  Roger's drumming style is a mix of classic, progressive, and jazz, and  some drummers who have influenced him are Ian Paice of Deep Purple, Phil Collins of Genesis, and Vinnie Colaiuta of
The Jeff Beck Group.  In fact, Roger has been mentioned in the same context as such famous drummers
Joe Nevolo and Van Romaine by their friends and musical contemporaries!
Being included in the
Rock and Roll Hall of Fame and Museum
has been an unbelievable honor and also lends credibility and legitimacy to his body of work.  It makes him proud to know that his peers are no longer the unknown garage band around the corner or the local cover band but are now the
Higher Echelon of Music Royalty enshrined in the Hall
.
A TRUE "MULTI-INSTRUMENTALIST", Roger is just as comfortable pulling off some Jimi Hendrix inspired guitar pyrotechnics as he is a Neil Peart styled 2 measure roundhouse drum fill hitting everything but the bass player as he whips the band into a musical frenzy.  S
ome guitarists who have influenced him are                  
Eric Clapton
 of Cream,
Tom Sholz
of Boston, and
Jeff Carlisi
of .38 Special. 
Here are some of the more popular bands Roger has recorded, played, and/or toured with:
Bar Fly
Beer Belly
Captain Prozac
Chaz DePaolo and Bleu Sketch
Crystal Blue
D'Sember
Dennis Peters Band
Diamond
Dr. Giggles
Faceplant
Groove Therapy
Hearts On Fire
Hi-Way 13 Blues Band
Joe Coco
Led Pekker
Lights Year
Martin Neilan
Paris
PCP Band
Revelation
Scorpio Rose
Still Laughin'
Swingtown
Terranova
The Limit
Transatlantic
 Here is a short list of the more popular musicians Roger has worked with:

Chris Malinchak - Pop Artist
Muddy Shews - Southside Johnny and the Asbury Jukes
Andy Cichon - Billy Joel, Shania Twain
Bruce Gatewood - Bay City Rollers
Ted Whitmore - Dana Carvey Band
A.J. Hager - Michael Allman, Debbie Davies Band
Rob Chiossi - Solo Artist
Dave Haywood - Solo Artist

 
          Roger continues to share his passion for music with everyone he meets, and is grateful for all of the opportunities that have presented themselves to him.  Just a few highlights of Roger's music career include performances at the 1998 Summer NAMM Convention in Nashville, Tennessee, and at the world-famous Barbara's in Nashville.  He also cites the 1999 and 2000 Montreal Jazz Festivals in Montreal, Canada, as being favorites, as well as performing in Europe during a four-week tour overseas in the summer of 2000.
 ROGER
 is a much sought-after session drummer,
 talented lead guitarist, bass player, recording engineer,
               sound designer, songwriter/arranger, drum instructor, and owner and chief engineer of                      BRIAR RIDGE
 RECORDING
, his thirty-two (32) track recording facility in East Brunswick, New Jersey.
Roger proudly uses and endorses
 YAMAHA
drums and acoustic guitars, SLINGERLAND and LUDWIG drums, 
PAISTE
 and
ZILDJIAN
cymbals,
DRUM WORKSHOP
bass drum pedals,
REMO
drumheads, VIC FIRTH
5A Double Glaze 
drumsticks,
TAYLOR
and
IBANEZ
acoustic guitars,
GIBSON
, IBANEZ, and 
FENDER
electric guitars and basses
,
GROVER
tuners,
TONEPROS
bridges,
FENDER
amps,
AVATAR
 speaker cabinets,
WEBER
speakers,
D'ADDARIO
strings,
VOX 
wah pedals, LINE 6, 
BOSS, PIGTRONIX and TC ELECTRONICS
effects pedals, 
DUNLOP
picks and slides,
LEVY
straps,
MONSTER
 and MOGAMI Professional instrument cables,
ART
pre-amps,
AKG, AUDIO TECHNICA, ELECTRO-VOICE, SENNHEISER
 and
SHURE
microphones, ROLAND electronic drums/cymbals and drum/keyboard sound modules, and
TASCAM
digital and analog recorders.
Favorite Band - Steely Dan
Favorite Song - "Don't Take Me Alive" - Steely Dan
Favorite Album - "Boston" - Boston
Favorite Guitar Player - TIE - Eric Johnson, Gibson era Eric Clapton
Favorite Bass Player - Geddy Lee
Favorite Drummer - Phil Collins
Favorite Keyboard Player - Organ-Jon Lord, Synth/Strings-Tony Banks
Favorite Singer - Bradley Delp
Favorite Song on Hindsight - "Inside Out"
Favorite Song on Second Chance - "Backpedal"
Favorite Song on Triple Threat - "Toolbox"
Moment I Knew I Wanted To Be A Musician - After listening to KISS ALIVE II for the 1st Time in 1979
Weirdest Place I've Ever Played - Inside a liquor store in front of the cooler
Favorite Gig - "The Loft" in Paterson, NJ
Greatest Musical Moment - Looking out from behind my drum kit at 25,000 fans at the Montreal Jazz Festival
Favorite Guitar - 2000 Gibson 1961 Les Paul Reissue
Favorite Drum - a late 70's COB Slingerland 6 1/2" snare I got from my brother in a trade
What's in my iPod - 8359 songs - from Django Reinhardt to Slash and everything in between!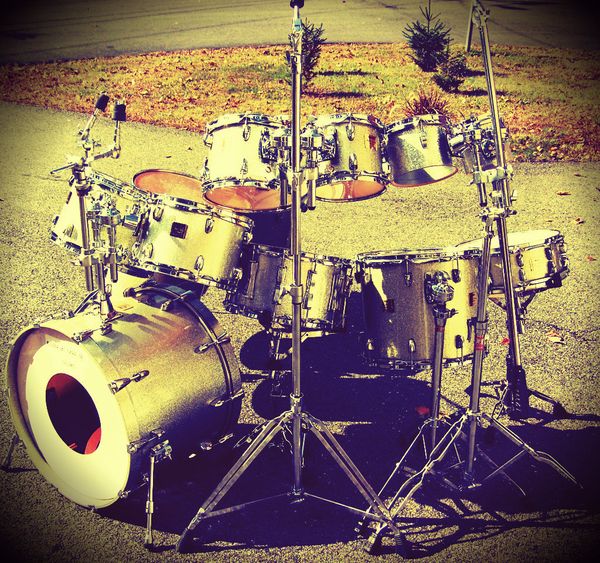 Photo:
Courtesy of Roger Wayne Parr
Editing Process:
Arielle Grace Photography

Editing/Editorial Copy:
Arielle Grace Harrison /
Arielle Grace Photography